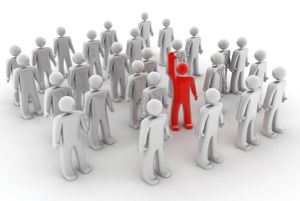 We look for all the same qualities in the individuals we hire as the next company -- the ability to communicate effectively, a high level of organization, strong interpersonal skills, and so on.
Regardless of an applicant's qualifications, we always look for one additional attribute -- the desire to provide high quality products with excellent customer service. We can train people to say just the right things to clients or run pieces of equipment, but to have passion for customer service and pride for your work takes a unique individual.
If these are qualities you possess, we're sure you'll find a rewarding career with us.
Current Openings
Lancer Ltd., a nationally respected company manufacturing/selling commercial printing, business forms, advertising specialties, and filing systems and supplies seeks experienced commercial printing sales people.
Successful applicants may be working for our competition without a non-compete agreement or an independent printing distributor that is overwhelmed doing the administrative management duties of running his/her business.
We provide the total customer service support of quoting, ordering, follow-ups, billing, collecting, sales tax collection & reporting, so you can do what you do best, sell!
Lancer Ltd. has "state of the art" equipment, technology and software. Some of which are as follows: Xerox 800 5 color short run press, Nuvera 144 production copier, computer to plate DPM, 4 color Ryobi, 2-2 color Ryobi presses, envelope inserting machine, slitter, etc. We have the latest software in our graphics department with capability of Mac and PC.
Prospective applicants must be self-motivated, have a professional appearance and a positive attitude. Person would work from his/her home office. Sales rep. will be responsible for making presentations to prospects and servicing accounts they sell.
Commission position.
Lancer Ltd. has an impeccable reputation for delivering quality products and superior service at a competitive price.
If you fit the above criteria, please email cover letter and resume to: warrenjefvert@lancerltd.com.
Visit the rest of our website to become further acquainted with our business.