Lancer Ltd. offers a variety of business forms to help make your company run smoothly.
---
Breath Alcohol Testing Forms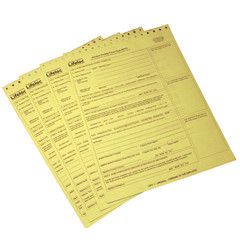 LN-DOT
Alcohol Testing Forms for any NON-DOT testing
100/package
$23.95/pkg. (Price does not include custom printing)
L-DOT
Federally Approved Department of Transportation Forms for Alcohol Testing
100/package  
$23.95/pkg (Price does not include custom printing)
Travel Forms
Document Folders
From Air Tickets and Itineraries, to Hotel Vouchers and other important documents, these folders are ideal for keeping your traveling clients organized. And the are perfect to highlight your agency name, location, phone and website.
Available in two sizes: 4 1/2" x 10 1/4" or  4" x 9 1/4"
Invoices and Itineraries
Travel Agencies are a specialized market. We understand that each system requires its own unique formatting of itineraries. So we tailor each itinerary to your company's specific needs. Visit our full website to see more options.
Automotive Forms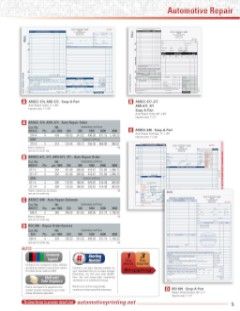 Lancer Ltd. now offers forms for those in the Automotive Industry. From emissions and automotive repair forms to vehicle floor mat sizing charts, we provide a wide variety of automotive forms to fit all your business needs. Click on the link(s) below to view all of our available forms. 
Click to view the Online Automotive Catalog