Lancer Ltd. offers a wide range of top quality commercial printing services. Below is an overview of our most sought after products. However, if you have a project in mind that is not listed below feel free to contact us, we are eager to work with you on any printing project that you can dream up.
For a full list of our services, please visit our full website!
Business Cards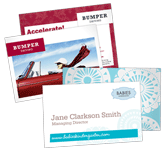 Business cards present a cost-effective way to leave a lasting impression. Typically 2" x 3.5" in size, professional business cards are designed to easily fit inside a wallet or pocketbook, and contain information such as the individual's name, title, contact information and organization.
Brochures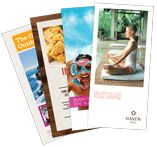 Brochures are a vital piece of marketing for your business or practice. Lancer Ltd. has full bindery capabilities for folding and die-cutting as well.
Envelopes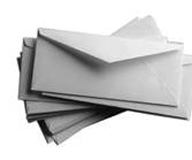 Lancer Ltd. provides business envelopes in various sizes, papers and colors for all types of applications.
Letterhead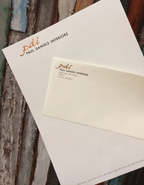 Send that important correspondence on impressive paper in a matching envelope, for less than you might expect.
Keep your image consistent between stationery items and your business cards...let the Lancer Ltd. graphics department help you with your design needs.
Print Marketing Materials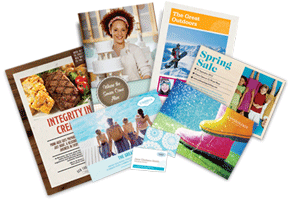 Lancer Ltd. can supply you with all of the print pieces of your marketing.  Direct mailers, newsletters, postcards, posters, and banners are just some of the physical marketing materials we provide!
Booklets, Catalogs, and Manuals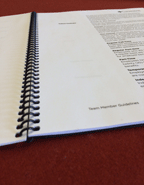 We can print a variety of booklets, manuals, and catalogs.
Signs and Banners
Banners by Lancer Ltd. get your message out to the masses! Indoor or Outdoor banners available in a variety of materials and methods of production. Cut vinyl for the more simplistic banners, and high-quality full color digital for your fancy version! Regardless of the message or the complexity of the design, Lancer Ltd. is your source to announce to the world (or at least those people who see your banner) when the sale is, where the picnic is, or in what line people should stand!