---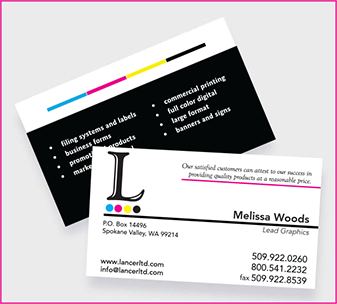 Business cards present a cost-effective way to leave a lasting impression. Typically 3.5" x 2" in size, professional business cards are designed to easily fit inside a wallet or pocketbook, and contain information such as the individual's name, title, contact information and organization.
If you need a business card with a matte writable surface, our uncoated business cards are a great choice. These make excellent appointment cards and have a clean, classic look. 
For extra appeal, try adding rounded corners to your card, printing on clear stock, or going with a square or folded design.
If you have an idea or would like something different from the "standard" business card please fill out the below form and someone will contact you shortly.  
Already have artwork ready? Order through our Easy Order Business Cards page.