---
Get Your Message Out There!
---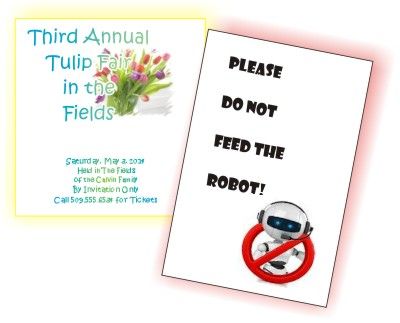 Lancer Ltd. will help you yell it from the roof tops, advertise it in the highways and bi-ways, or put it in a prominent place in your office.
Whatever it is, and regardless of how many people you need to reach, we've got the equipment to get the job done!
Posters can be printed on 80# Text, 110# Cover, 12 Pt. Gloss Stock, 8 mm stock, or we can mount them!
Let the representatives from Lancer Ltd. help you decide what is best for what you, based on the project!