Create your own Custom Folders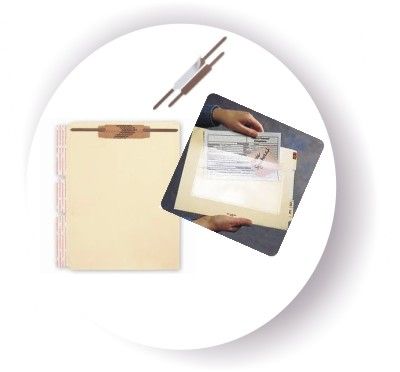 Lancer Ltd. offers custom folders, pre-fabricated. However, if you'd rather put your own staff to work, and save money on installation, we're happy to provide you with the components to do it yourself!
Self-Adhesive products allow you to construct the folder your office requires to function properly.
Fasteners, dividers, pockets. You may not need them in all folders - just a select few, but if we install them, we do full box, or even full cases quantities only.
You can even experiment with these smaller quantities until you have the correct configuration, and then you may decide to let us take over...we're happy either way. Whatever works for you!