---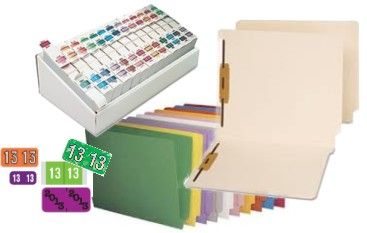 If you're ready to organize your files, purchase new folders, or need to replenish your supply of labels...your timing is great!
Lancer Ltd. is offering a great special on folders, charts, labels and installation...anything you need for your filing needs.
---
Please fill out this Short Form, and Click "Submit"!
Scout out the site and find the supplies you need...don't place the order, though, because you'll miss out on the savings! Keep in mind that we have listed only a fraction of the filing products that are available! If you don't find what you're looking for, don't worry...we'll find it for you!
Fill out the form, give us as much information as you can, and we'll be in touch to take your order!
We can't wait to help you with your filing needs, and help you save money at the same time!