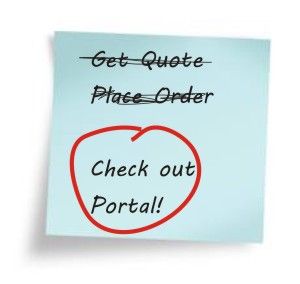 If you have your own personal portal, please log in and place your order...if you don't have one, you should!
In the mean time, please use the form below to place your order. We want to make it as simple and convenient as possible for you to conduct your business with us.
If you're interested in finding out more about a Private and Personal Document Portal, click on the Post-it to the right and take a tour.